Inbound Fintech is proud to announce that it will be the exclusive marketing partner for the 2nd Fintech Summit, sponsored by Naseba. The event will take place in Dubai, UAE on the 30th of October, 2017.
The 2nd Fintech Summit will occur at the Park Hyatt, Dubai, a beautiful and sophisticated venue. This summit will feature speeches from industry experts and leaders such as:
ALASTAIR LUKIES, CBE – UK Prime Minister's Business Ambassador for Fintech,
SAGHEER MUFTI – Chief Operating Officer Abu Dhabi Islamic Bank
BRYAN STIREWALT MD – Supervision Dubai Financial Services Authority
WAI LUM KWOK – Capital Markets Executive Director Abu Dhabi Global Markets
This invite-only event is an opportunity for Fintech leaders and pioneers to come together to discuss important industry topics, and to network with one another. It is an affair you surely to not want to miss if you are a Fintech expert, or an aspiring Fintech expert.
Inbound Fintech will be partnering with Naseba to help this organization with all of its inbound marketing needs for the event. Inbound Fintech was given this tremendous opportunity due to its track record of continued excellence in the Fintech inbound marketing space.
Inbound Fintech was recently named the Best B2B Marketing Agency UK 2017. We also received a Google Partner award for providing stellar PPC services. The 2nd Fintech Summit hosted by Naseba is one of the most prestigious events in the budding Fintech industry. The fact that Inbound Fintech has been asked to be the marketing partner for it is a tremendous honor.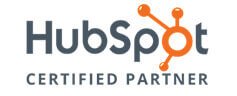 If you would like to learn more about Naseba's Second Fintech Summit, you can do so by clicking here. This website explains all of the details about the event including the format, venue details, full speaker list, and more. It can answer the questions that you may have about this exciting Fintech summit.
One of the best features of the Second Fintech Summit in Dubai is that there is an opportunity to schedule one-to-one meetings. These meetings are designed to connect buyers and sellers to help create new and meaningful business relationships. So, this summit is not just a place to learn and meet new people, it is also a place where major Fintech deals can be done.
The Inbound Fintech team will be in Dubai for this event on October 30th. Here at Inbound Fintech, we are always looking to connect with Fintech businesses who may need expert inbound marketing services.
The Fintech industry is growing at a rapid pace. Fintech companies who capitalize on the power of inbound marketing can gain a significant advantage over their competitors. To learn more about Inbound Fintech, and the many benefits that our inbound marketing agency can provide to Fintech companies, please feel free to visit InboundFintech.com.
We look forward to speaking with you, and hopefully even to seeing you at the Second Fintech Summit in Dubai!